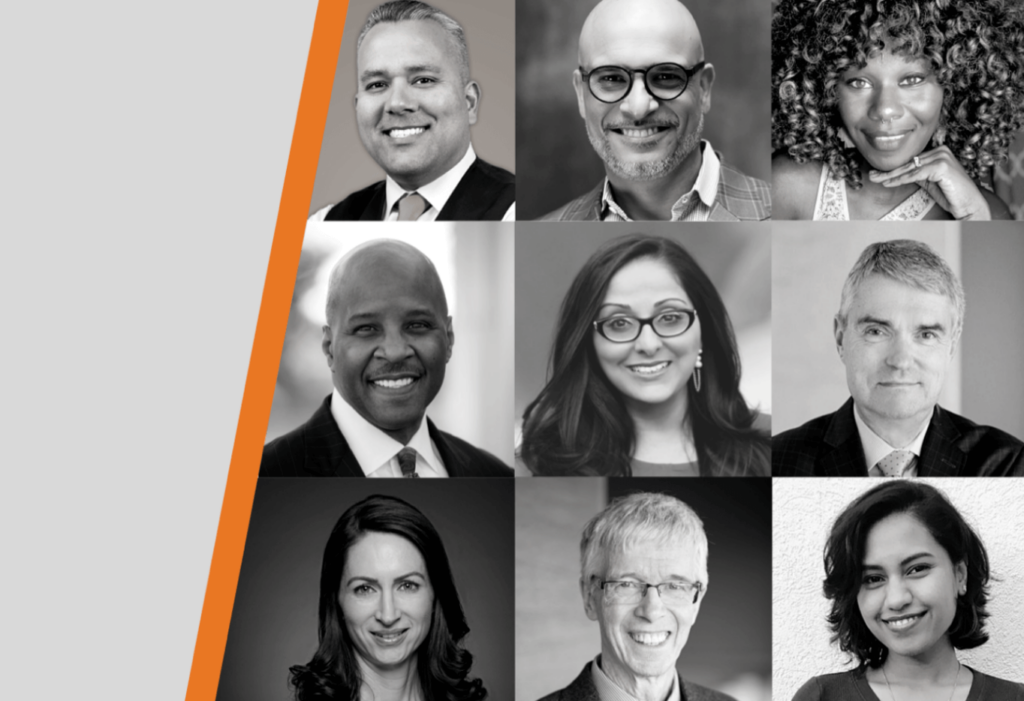 The date was Sunday, March 15th, when I received the text from our president that we'd be working remotely until further notice, "just to be safe." Six months later, remote work has become the office norm rather than an added perk (or for some, added frustration). For the most part it was a positive shift for our team to work and communicate remotely, but for many teams, it was quite the opposite.
We found some worrisome findings in a COVID-19 Insight Survey we conducted. For example, 39% of the employees surveyed are looking for more communication from their leadership about the impact of COVID-19 on their company. Further, two-thirds of them feel it is more difficult for them to perform effectively in their roles now. And ultimately, 50% of the employees surveyed don't believe they will achieve their performance expectations this fiscal year.
Thankfully, there are just as many leaders, some of whom you'll meet in this blog, who are doing a lot of things right. Our president recently stated that leaders can't just do what they've always done, as remote management presents new and different issues that require new and different skills. This is exactly what you'll find in the responses of the executives, experts, and senior leaders interviewed for this piece. Each contributor was selected due to how they've consciously pivoted and led during this time of high stress, complexity, and even chaos. You will hear from:
Kurtis Thompkins, Strategic Business Partner at Center for Creative Leadership
Rochelle Carrington, President and CEO of The Quest Source & Bulletproof Management Inc.
Munawar Quraishi, General Manager (Canada) at HD Supply Facilities Maintenance
Nikki Ivey, Sales Development at Emtrain and Co-founder of SDRDefenders
Peter Jensen, Ph.D., Founder of Third Factor and 9x Canadian Olympic Team Psychologist
Anita Nielsen, President at LDK Advisory Services and Founding Member of the Sales Enablement Society
Mark Hunter, AKA The Sales Hunter
Sneha Mandala, Senior Manager of Diversity, Inclusion, and Culture at Fanatics, Inc.
Chris Champagne, CSL, Founder & CEO of Champagne Consulting Group, Inc.
Mario M. Martinez Jr., Founder and CEO of Vengreso
Strategic Business Partner at Center for Creative Leadership 
What has been the biggest challenge for you/your leaders since the pandemic began?
As a person responsible for sales and business development, the biggest challenge for me since the pandemic has been how to balance empathy and selling. In the early days of the pandemic, specifically in April and May, no selling or client engagement was taking place. My primary focus was reaching out to my prospects and clients, letting them know that CCL and I were there for them, and providing them resources to deal with the pandemic from our deep research in leadership development.
Once June came around, the focus changed from empathy to selling, but I couldn't "push" my clients too hard for engagement as they were still dealing with working remotely; they were juggling kids, employees, and having to adjust to their new normal. For CCL and me, things are beginning to open up. Clients and prospects are beginning to refocus on leadership development. CCL and many other leadership development organizations are still challenged with having to adjust to delivering content virtually instead of face-to-face, resulting in fewer engagements and lower revenue stream.
How are you personally handling the new pressures of this transformed business world?
I'm learning to be more patient with myself, my family and my co-workers, to give not only myself "grace," but also to give grace to everyone because everyone is handling this pandemic in their own way.  I'm also relying on my faith to deal with the new pressures of this world. I've always believed in a higher power, and this pandemic has caused me to lean on my faith in a way I've never done before. Spending alone time to listen to my inner voice, to help lead and guide me. I'm also reading more books, which takes my mind off of any worries or concerns that I might be dealing with. Lastly, I am watching less television, primarily the news. I still receive alerts on my phone, but try not to watch national news as I've learned it only adds to the pressures of the day.
How do you think business may change permanently as a result of the pandemic?
There are three things that I feel will change permanently as a result of this pandemic: Working remotely. Prior to the pandemic, each company had a policy on its remote workforce—some allowed it and some allowed it on a limited basis. Moving forward, each company, big and small, will give their employees the option of working remotely or working in an office. No longer will companies not have a remote workforce.
If, for some reason, companies choose to not have a remote workforce, they will not attract the young workers they'll need to survive.
Virtual meetings. Not that face-to-face meetings will go away, but virtual meetings will play a more critical role in meeting with clients and prospects. Business travel will be limited. Unlike when September 11th happened, business travel was temporarily limited, I don't see business travel at the same level as the pre-pandemic time.
President and CEO of The Quest Source & Bulletproof Management Inc.
What opportunities have been exposed over the last 6 months?
Business owners have been forced to take a hard look at their companies and their people to determine where they have inefficiencies and redundancy. Most inefficiencies are found in the following:
Time management – spending time on things that do not grow the business or progress the company/people toward their goals
Products or services that do not generate high enough profits
Lack of automation and the inability to find prospects inexpensively and close them quickly
These issues create some great opportunities for other businesses to provide services like coaching, productivity training, automation software, and sales and attraction marketing.
From a redundancy perspective, leaders have discovered they might be paying too much or have duplicate services, or they have people that are not as good as they originally thought.  This has created great opportunities in the cost savings area and hiring very talented people that you may not have been able to attract to your company previously. There are also huge opportunities in the online space if you can cut through the noise of all of the "gurus" and learn attraction marketing and sales funnels very quickly.
What new skills or processes have you had to learn in order to manage remotely?
The biggest skills have been the ability to keep open communication with your team despite not seeing them face to face.  We have used 10-minute stand up meetings each week to ensure we are on the same page regarding goal progression and to uncover any roadblocks that are in the way. The short meetings keep us focused and on track and are highly productive.
We have also learned the art of the 90-minute jam session, in which you only focus on one task for a specific time period with no interruptions.  It has taught the team focus and how to fight against procrastination and distraction.
How are you personally handling the new pressures of this transformed business world?
The best way to handle any pressure is to look at the opportunities it creates for you and your people. It's a way to "clean house" in terms of any redundancies or inefficiencies, and it has created a more quiet space as most people are working from home. This has allowed a lot more "thinking time" to work on the business which has been an incredible gift.  Meditation and visualization are also helpful for staying peaceful, and working in your "outside office" is the absolute best way to destress!
General Manager (Canada) at HD Supply Facilities Maintenance
What feelings have surfaced for you now that you didn't have 6 months ago?
Now I have a sense of certainty around how to keep people safe and how to help them focus on the things they can control through regular communication via one-on-ones, daily check-ins, and team meetings. Working from home is a great way to improve productivity, help people plan their entire day with better work/life balance, and increase engagement – but this starts with trust (this is a two way street). 
How are you personally handling the new pressures of this transformed business world?
Personally I have stepped up my consistency game – what I mean by this is I have been focusing on taking a compounding approach to everything. A little bit of something every day. For example: 20 minutes of meditation to start my day, Yin Yoga for 15 minutes before I go to bed to counter sitting all day, read a minimum of 30 minutes per day, commit to speaking with three individuals in our business daily (random calls). This has helped me to stay grounded and connected.
How do you think business may change permanently as a result of the pandemic?
As an essential business, HD Supply has been able to continue serving our customers and help them navigate these uncertain times throughout the pandemic. How we serve them has looked different due to safety protocols, but we are committed to driving our customers' success and being their most trusted resource to help them keep their properties safe. Moving forward, I believe a business's agility and ability to quickly pivot to meet the changing needs of its customers, whatever those needs may be, will be critical.
Sales Development at Emtrain // Empowers leaders to build culture, not compliance // Co-founder of SDRDefenders
What feelings have surfaced for you now that you didn't have 6 months ago?
Overwhelmingly the theme for me emotionally has been a newfound sense of urgency for accomplishing my goals. I think for many of us, it was easier before this time to wait for "someday." Someday I'll put my hat in the ring for that promotion. Someday I'll write a book. Someday I'll start a business.
Having to confront and grapple with the fragility and brevity of life and the idea that on any given day, what seems fixed and immovable can dissolve in an instant, has left me feeling more determined and more passionate about the things I want to accomplish.
My resolve has been tested, and while I cannot say I came out unscathed, I certainly emerged more ready than ever to take on what's next. And, what's next? Inspiring and motivating as many people as I can to find that urgency and apply it to their dreams.
What opportunities have been exposed over the last 6 months?
What's happening with the outsourced sales development space is intriguing as hell! We spent a lot of time in 2019 asking, "Will automation render SDRs obsolete?" with some folks asking whether we ever really needed SDRs to begin with. Had the sales function become too segmented? Sales Development Reps and other sales folks finding themselves out of work en masse this Spring seemed to spell the end, but what happened next is not so bleak. New questions emerged, and this time, it was the SDRs asking:
Does the skill set I've built stand on its own?
How might I impact businesses *and* make a living for myself independently as a sales developer?
This season brought an influx of sales leaders building businesses on teaching what they know to folks outside their organizations. Brand building and side hustles have taken up permanent residence in our LinkedIn feed. But, for SDRs competing for consulting clients with more credentialed, more established juggernauts isn't exactly realistic.
Instead, sellers with well developed prospecting skills, a rudimentary understanding of basic LinkedIn content marketing, and entrepreneurial spirit can open up streams of income in a way that may not have occurred to them pre COVID.
What's been something positive about working remotely for you/your team?
It's a little known fact that I met my husband in a Yahoo chat room, so in a way, I've always been a remote-first kind of woman. I'm still a fan of remote communication, and not just because it helped me luck up on a bearded intellectual who smokes a mean brisket. I'd actually been working remote since April of 2019… and I was not exactly loving it.
I missed the routine of getting all dressed up for work. I longed for the energizing commute, complete with a coffee from the drive-thru and Britney Spears blaring through speakers of my Kia Soul. But most of all, I missed people.
And then in March, something special started to happen: The resurrection of community. As sellers, we leaned on each other. We supported each other and have seen each other through the toughest crisis many of us have ever lived through. And we haven't stopped. Communities like the one we're building at SDRDefenders and many others are laying the foundation for a more human, more healthy future for the sales profession.
Founder of Third Factor // Instructor at Queen's Smith School of Business // 9x Canadian Olympic Team Psychologist
What's been something positive about working remotely for you/your team?
Given that we are a corporate training company, the last three months we have worked diligently in two teams putting all of our content online. This has been an incredibly positive experience and a very rewarding one. Most online training is dismal, to put it mildly. Having the time to create not only exciting training, but to use a great many external resources, has been nothing short of fantastic.
In my work in sports psychology, there have been a few things that I see as very positive. One is that online meetings can be very personal and sometimes have advantages over in-person meetings; this is particularly true with large teams like a basketball or football team. One of the comments our Olympic basketball coach made was that because he can see all their faces online, he can see the players' reactions to what is being said. Often when you're meeting in a room, players sit in rows and they are looking at the backs of other players. This way, everybody sees the impact they have on someone else.
How has working remotely changed how you lead your team/business?
Because everyone in our field is now working remotely, we can compete directly with anyone in the world. It's much easier to cross borders with technology than physically, and our trainers have enjoyed working from home and cutting down on the numerous flights they normally have to take.
I don't think this is only true of our business. I hear a lot of people, for example in the financial community, who don't miss a long commute to work and find it very efficient to work at home. I suspect this is one of the ways the work world is going to change. I don't think it will be 100% working from home, but it will be more frequent for more people.
What new skills or processes have you had to learn in order to lead/manage remotely?
The most obvious thing that we have all had to learn is how to use the various technologies for meeting and managing at a distance. A lot of this we have learned through trial and error. Because we are prototyping, we have accepted the fact that we will make a lot of mistakes, and that each of those mistakes is an opportunity to learn and to improve a system or think about something that we didn't realize.
The other thing that we needed to learn from our clients was the challenges they were facing in coaching at a distance so we could design content that hit at their real needs. We also needed to become more aware of the uncertainty and fears that many people have in using face-to-face technology when meeting at a distance. This presented more than one opportunity to reframe and see the opportunities as opposed to 'this isn't the way it used to be' and long for a past that probably is not going to return. We started talking about "the new next" as opposed to a "return to normal."
President at LDK Advisory Services // Founding Member of the Sales Enablement Society // Member of the Forbes Coaching Council 
What feelings have surfaced for you now that you didn't have 6 months ago?
There's been a dull but steady sense of fear coupled with this constant feeling of anxiety. These feelings come from navigating such unprecedented uncertainty. I am not too surprised by these feelings, though, I think this is to be expected and I am sure MANY people face these to some degree. What I had not anticipated, but am so grateful for, is feeling an almost desperation to find the good in our world right now.
I've become a full-time silver-lining hunter over the past several months and it has, I believe, preserved my mental health. As time has gone by, that need to find the good amidst the chaos has evolved into the desire for benevolence and some way to help others. I've found that it is a powerful way to keep from being consumed by the negativity in the world and sometimes my own mind.
There's a quote that I've always loved and has become so much more meaningful to me over the past several months of the pandemic.
"When I was a boy and I would see scary things on the news, my mother would say to me 'Look for the helpers. You will always find people who are helping.'" – Mr. Rogers. 
For me, at this stage, the most powerful, positive feeling is the need to serve as one of "the helpers". I want to be someone that helps people work through this overwhelmingly scary moment in history and, in doing so, I'll overcome my own fear and anxiety.
What's been something positive about working remotely for you/your team?
Video conferences have always been a vital part of the business with a workforce that includes employees working in brick and mortar offices and remote employees. I was concerned that meetings would not be as effective with everyone participating separately from their home, since the offices are not open. However, to my surprise, most people have experienced the complete opposite. Meetings have become significantly more effective.
I believe this increased efficiency is due, largely, to the fact that when everyone is on video, people are typically not distracted or multi-tasking. They tend to force themselves to remain focused so as not to miss anything and, of course, to not get called out for not paying attention.
The other reason I think the quality of meetings has increased so much is that having everyone dialed in separately puts everyone on equal footing and facilitates collaboration across the board. For example, typically, when there is a group of employees sitting together in a conference room with several others joining, remotely, it's common practice for the team in the conference room to connect with each other and leave the remote people feeling left out.
Often times employees gathered in a conference room end up having side conversations which everyone else misses out on. Now, with employees all in the same remote boat, people don't feel left out or hold back their ideas because they don't want to interrupt the conversation happening in a conference room. It brings everyone into one, primary conversation. This has been an unexpected, but welcome, shift that's a result of businesses adapting to the global pandemic.
How do you think business may change permanently as a result of the pandemic?
Historically, sales is a profession that relies heavily on face to face interaction. Everything from giving pitches and presentations to taking clients out for meals and golf is woven into the very DNA of B2B sales professionals and organizations.
The pandemic made sales professionals have to give that up – cold turkey – and it has been a very difficult transition full of frustration and self-doubt. Self-professed video-hating sales professionals have had to learn how to adapt to this new world of sales where the only way they can create and maintain deep client connections is remotely via video.
Similarly, customers of all shapes and sizes have assimilated to working from home and engaging with their employees, peers and vendors via video conferencing. Even some of the most extraverted buyers are finding they don't have to leave the home for anything, including business meetings with sales professionals, and that it is saving them time and energy, even if it does lend to a little loneliness.
I think that because of how both sales professionals and buyers have had to adapt to having effective remote interactions, the biggest change we will see is less face to face customer meetings, at least through the first several months of 2021.  Video conferencing, I believe, will end up being the default approach for sales meetings going forward. I don't see face to face sales meetings completely going away any time soon. Maybe that's wishful thinking, but I think it's the hopes and wishes that are going to help pull us all through this uncertainty into our new world of work.
AKA The Sales Hunter // Author of A Mind for Sales
What opportunities have been exposed over the last 6 months?
During the previous 10-year period, we enjoyed economic prosperity. As such, many companies became lazy in optimizing processes, in particular, how they sold. For many companies, sales became nothing more than receiving incoming orders. Many salespeople saw no need to prospect and too often leadership was not aware of what was not happening with regards to developing new customers.
The glaring opportunity before us is the charge to actively develop new customers and build positions in fresh verticals. The pandemic has not treated everyone in the same manner. Some industries have not felt the impact. In fact, some have even grown while others have been decimated. Businesses more than ever are looking at options, and so is the consumer. There is a significant number of buying decisions in play that will only be seen by the sales organization that is actively prospecting.
Has your style of leadership changed since the beginning of the pandemic?
We have all had to become more transparent in our communication with a willingness to share and listen. This applies with our employees as well as customers and others we come in contact with on a daily basis. Everyone has a backstory about how they have been impacted by the pandemic. Each person's story shapes how they respond to each situation going forward. Leaders who take the time to understand each person's backstory will be in a better position to know how the person will respond to upcoming issues.
Professional work style and personal lifestyle have never been more integrated. Due to working from home, juggling schools, balancing employment with a spouse, and potential loss of income – let alone all of the health concerns with COVID. Leadership today is truly 360 degree leadership as we deal with situations from any direction without warning. We must be prepared.
How has working remotely changed how you lead your team/business?
We talk a lot about WFH (working from home), but along with WFH, salespeople are having to deal with BFH (buying from home). For many salespeople, working remotely has been their mode of operation for years but customers were in an office environment. With customers now working from home, buying from home is suddenly a requirement, but one many customers have had a difficult time adapting to.
For salespeople, the pandemic has brought on the need to become more flexible in dealing with customers. The routine 30-minute sales call in a customer's office is now a 20-minute Zoom call with the customer sitting at a kitchen table with a dog in the background and kids running rampant. Salespeople who win in this situation are salespeople who demonstrate empathy and flexibility. These are traits every salesperson pre-pandemic claimed to have had, but now we are seeing how real they really are.
Senior Manager of Diversity, Inclusion, and Culture at Fanatics, Inc.
What feelings have surfaced for you now that you didn't have 6 months ago?
There's been a lot of uncertainty regarding long term projects. Some projects have had to drop off our plates, so it's difficult to have a long term vision – and somewhat a waste of time. We're needing to work in 30-60-90 day sprints right now and that's okay. It's also beautiful getting to communicate with my team scattered across the east coast. Everyone is sharing more and collaborating on these sprints, which has helped build my confidence in my intentional delegation skills and finding more gratitude for team power. 
What new skills or processes have you had to learn to lead/manage remotely?
Building that culture of trust remotely has added complexity, but all of us are willing to fail forward and learn from one another. With my current promotion, I haven't had the opportunity to meet my team members in person, have lunch with them and build that foundation of connection. It's tough, but we're learning.
Some of the ways I've overcome this is with ice breakers instead of just jumping right into the work. It's been a really rewarding tactic so my team members know I don't always want to just work and not get to know them. It's helped build a stronger bond (virtually) and allowed others to open up by sharing more personal experiences and family updates. It doesn't take much time and adds more color to this working-from-home experience.
How do you think business may change permanently as a result of the pandemic?
Being in the manufacturing industry, we need people on the floor getting the work done. And a lot of our company culture expects its employees to be in the office. So it's been surprising to watch how our culture and processes have changed since the pandemic. We've all had to learn how productive we really can be working remotely. We've even discussed how much more we got done at home vs. being in person or at the office.
It's obvious that businesses like ours are learning that remote work is an actual possibility without leading to a loss in productivity. This is a huge learning opportunity for businesses to explore ways to reinvest their utility (office/electricity/supplies) dollars into employee engagement.
Founder & CEO of Champagne Consulting Group, Inc. // Facilitator at Canadian Professional Sales Association
What feelings have surfaced for you now that you didn't have 6 months ago?
Self-awareness of my health and making it a priority. I'm taking action to walk/exercise every day (1.5-2 hours, 6 days a week for the past 6 months, I've lost 10 lbs!). I'm also adopting the mindset of caring, as I'm taking more time on the personal side with clients to share family updates and ask how the pandemic has impacted them personally. 
And lastly, I'm adopting the mindset of initiative by investing 10-15 hours weekly to research how the pandemic is impacting sales leaders and salespeople. Readings include The Trusted Advisor by Charles Green, Sales Manager Survival Guide by David Brock, Sales Management Simplified by Mike Weinberg, and re-reads of The Coaching Effect. HBR magazine & Gartner leadership webinars have also been useful. The initiative piece is to invest time in gaining insights that I can serve my clients to help them in their business and try to help them make sense of what's going on in the marketplace.
How are you personally handling the new pressures of this transformed business world?
Overall it's been a good time to take stock of my current situation – health, relationships, work, finances, spiritual – and I'm feeling more balanced as a result. I'm in a better position to provide insights/perspectives to serve clients and prospects that can help them in their business.
I created a notebook with "learnings from living in a pandemic" with over 100 pages of notes from webinars, highlights from books, and watching CEO interviews. I also re-established my morning routine which consists of waking up early, accomplishing a 30-minute workout, reading & writing, meditation, and I stopped watching the news. I became more intentional both personally and professionally because of it.
How do you think business may change permanently as a result of the pandemic?
"Work from anywhere" will stick. This remote work forced experiment has yielded many benefits – less time commuting, increased productivity, work/life balance. Digital transformation has accelerated by 3-5 years. The challenges are also very real as EcSell's research shows how front line managers are working more hours on a weekly basis. Also, companies who didn't have a digital strategy are lagging in their recovery, vs those companies that had started down a digital path.
Time will tell how employee retention will be impacted by the pandemic. My view is that organizations who have a coaching culture will thrive, those that don't will take more time to recover their business and ultimately employee turnover will result. On the positive side, good leaders earned loyalty from their teams as a result of strong relationships they had prior to the pandemic, and those relationships were made stronger as leaders helped their teams through these difficult times.
Founder and CEO of Vengreso // Host of the The Modern Selling Podcast // Featured inSalesforce.com's documentary film "The Story of Sales"
What has been the biggest challenge for you/your leaders since the pandemic began?
The biggest challenge has been not being able to control what you can't control. Oftentimes, as leaders, we think anywhere between 18 months to five years out, and we're always trying to forecast how far out can we plan and strategize. In this era, how we need to be thinking differently centers around not planning 18 months out. All of our planning and mapping goes from 30 to 90 day increments.
What opportunities have been exposed over the last 6 months?
What this time has allowed me to do is think very differently about what people are going through based upon the individual circumstances of that person. That said, about four months ago we introduced a virtual happy hour. We started this out by doing yoga and pilates for anybody who wanted to join. Last week, we did a cooking class. One of our associates is a trained Peruvian chef, so he taught everybody how to cook Peruvian food. This was an opportunity that was really centered around the people and how to bring people together. This instantly builds rapport within the team or within the company itself. Everybody feels like, "I know this person. I know that they're a chef. They taught me how to cook." And even though we're thousands of miles away from each other, we are still able to connect on a different level.
We've also been implementing what we call virtual receiving lines when we welcome a new employee. We've added 12 new folks to the company in just the last couple months. As we add them on, nobody is there to greet them when they walk into an office, and we're a virtual company as it was anyways. So the virtual receiving line allows the whole company to come in and welcome new employees for their first day. It's 30 minutes long beginning with introductions and concluding with words of wisdom and advice from the team.
Has your style of leadership changed since the beginning of the pandemic?
I would say the style of leadership has not changed. I'm a direct approach type of guy, but I'm also an extremely loyal individual. You'll always know where you stand, but you'll always know that I've got your back no matter what. So it hasn't changed in that regard. What has changed is the way in which I'm engaging as a leader. I'll give you an example.
We have an all-company chat that is available for everybody. Since I've always been a communicative and extroverted individual, I decided to take it up a notch in the chat line, so I make it a goal every day to communicate through that channel. I'm looking at what people are posting, their pictures, and the videos they share. I'm engaging. I'm poking fun at folks and, of course, taking the hits back too. I'm asking questions. To one-up that, I'm sharing pictures and concepts from my personal life. I want people to know that in this time right now, everybody is in the same boat.
There you have it. Ten different perspectives, actions, and strategies from leadership experts on handling complexity like they've never before experienced. What you'll notice is a parallel to the concept of The Growth Rings, first introduced in this TEDx Talk, Why Comfort Will Ruin Your Life. It illustrates the idea that growth only occurs in a state of discomfort.
I think we can agree we're all a little bit uncomfortable. Harness that discomfort, relish in it, and growth will surely occur.