Bill is not just passionate about growth and performance, but truly obsessed. That's why he founded Ecsell Institute in 2008 – to research the concept and share his findings with as many growth-minded organizations as possible.  More than a decade later, his obsession has spawned three companies, two viral TEDx Talks, a best-selling book, and a therapy-dog training hobby.  Ask any Ecsell employee and they'll tell you that his tombstone will probably read "Discomfort is the Only Way to Grow."
He is the CEO and founder of Ecsell Institute, the parent company of Ecsell Sports, Ecsell Business and Ecsell Education. Bill has spent his entire career in the sales arena; the first 14 years in personal production, and then 13 in various sales leadership roles. His management career began in 2000 as a District Manager for a medical equipment company and was promoted to U.S. Director of Sales in 2003. In 2004, Bill was lured away to become Senior Vice President of Business Development for a publicly traded healthcare organization. In 2008, he founded Ecsell Institute to fill a void he witnessed and personally experienced in the sales leadership profession.
Bill presented his first TEDx Talk to an audience of more than 1,700 at the University of Nevada, Reno where he shared life-altering, personal and professional development ideas through the introduction of the "Growth Rings." Since the release of the Talk, it received 100,000 views in just one week and now has over 4.5M views.
Most recently, Bill helped co-author The Coaching Effect: What great leaders do to increase sales, enhance performance, and sustain growth, which became an Amazon best-selling book in its first week of launching.
As a result of his experiences, his company's findings and his public speaking skills, Bill's work as a keynote speaker is highly regarded throughout North America. While his audiences call him "profoundly authentic" and "highly entertaining," Bill is most proud of the fact that his material is based on Ecsell's science and research – he does not present motivational fluff. He has presented to hundreds of groups ranging in size (25–2,500) and topics (found on his personal website, billeckstrom.com).
Lincoln, Nebraska, is home for Bill and his wife. Together, they have three children, Will Jr., Claire and Maddie. Philanthropically, Bill prefers a very hands-on approach, as evidenced by his current involvement and passion: working and training their yellow Labrador, Aspen, for therapy dog work. He and his four-legged companion enjoy visiting children in hospitals and senior citizens in elderly care facilities. Bill also has a strong need to be in the outdoors and finds time each year to spend in field and stream with his children and close friends.
GET TO KNOW BILL BETTER
Completely Memorized Song
American Pie (but it's been a while)
Favorite Emoji
I don't use them, but I like memes.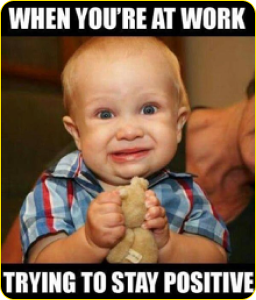 Favorite Ecsell Moment
So many...but our recent holiday party comes to mind.
Favorite Quote
"The person who won't read books has no advantage over the person who cannot read them." – Mark Twain
The Best Day on the Calendar
There is no single day because I try and make every day the best day.
Who Inspires You?
Everyone on our team at Ecsell.